Philippines

Subanen
Crafts
Christmas Cards That Tell Our Story by Vincent Busch SSC
​In April of 2019 the Subanen Crafts Ministry finished building a small workshop in the remote mountain barrio of Sigapod in the municipality of Midsalip, Zamboanga del Sur. The workshop will provide a well-lit work space for nearby Subanen crafters and a storage area where art materials and finished crafts can be safely placed.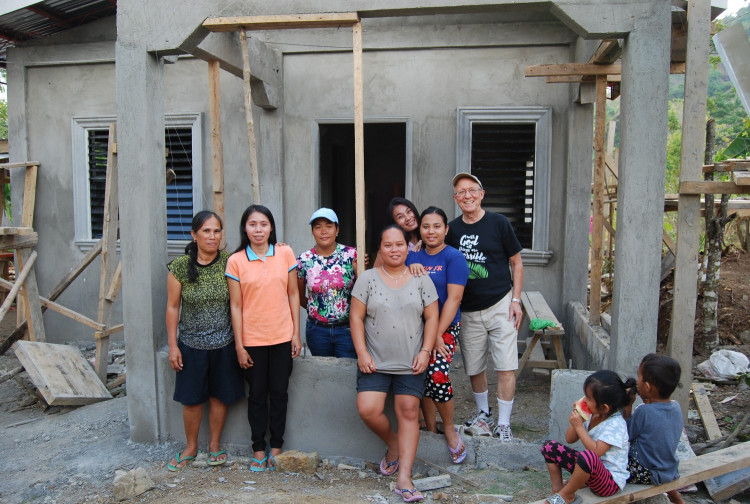 Subanen Crafters outside their New Workshop
Our workshop went into operation just in time to facilitate the production of this year's Christmas cards. Each card requires hours of cooperative work. Some crafters color the background. Others carefully cut out images of Joseph, Mary and the Donkey. Still others neatly fold in pieces of colored paper into the cut-out images.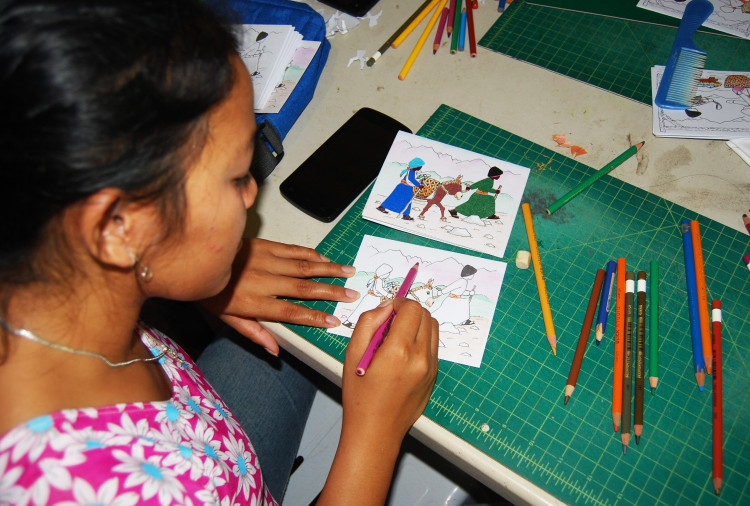 Rosalyn Patihan coloring a Christmas Card
The images in our Christmas cards draw attention to those joys, fears, and daily activities which the Holy Family have in common with Subanen families.